Let me tell you something about myself: I'm the first to get bored by a boring outfit. It can make or break my day.
Everything I do in life, I do with full passion. I don't know how to do life any other way. I need to feel alive and lively every day, filling each day with work, projects, friends and activities that excite me to the core. So it is with my style.

I feel SO much different when I wear something that really excites me. There's a magic that can't be described in words the moment you put something you like on your body. I'm sure that if you are reading this, you already know what I'm talking about…

But here is the tricky part:
building and having this kind of full life takes time and effort. Having an intriguing career, learning new things, and building meaningful friendships and relationships, all takes time.
While this is exactly what I wanted, I find myself a lot of the time in a situation where I have to throw something on and go about my business. I don't have the time to invent the wheel every time I put on an outfit (as much as I would have enjoyed that haha 😅)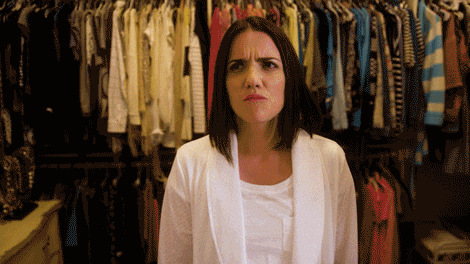 What do I do then? I'm glad you asked!
I own garments I like to call "

core garments

".
For me, a core garment is one that can make the entire look by itself. It's something that:
Is well-made and I know it is always super flattering.
Excites me by itself EVERY time I see and touch it, no matter what I pair with it. Whether I don't add any accessories or makeup, wear the most trendy shoes (that every second woman has), or wear it with this old jacket I have that I know is time to recycle but I'm emotionally attached to (please don't judge!)), IT ALWAYS WORKS ITS MAGIC!
Luckily, I'm a designer, so I can design these exciting simple core garments for myself as much as I want 😜, but my joy is to share my creations with other like-minded women. ❤️
I hope you can find at the shop something that excites you as much it excites me. 🙂 And stay tuned because I'm working on new garments (and fabrics!) all the time.



You can join Anomable's VIP emails to be updated whenever I open the sale for something new!